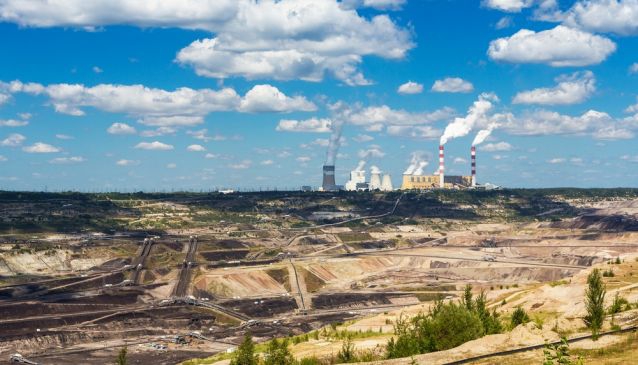 Poland's Relationship With Coal
Editorial
In 2012, Poland was named as the world's ninth biggest coal producer.
From November 11th-22nd 2013, world leaders came together for the Nineteenth Session of the Conference of the Parties to the U.N. Framework Convention on Climate Change (UNFCCC), known less formally as COP 19. The aim of this difficult convention was to discuss what can be done to halt carbon emissions in the world. In 2012, Poland was named as the world's ninth biggest coal producer, which is no surprise considering that more than eighty percent of Poland's electricity comes from coal. The negative effects of coal and especially the increasing use of a cheaper but more toxic form, called lignite, have become more apparent in recent years.
In Europe Poland is the second country with the worst air quality behind Bulgaria. This is not a statistic to be proud of but changing over to less damaging fuels has its fair share of problems. It's also important to mention the damage that two world wars and badly managed systems under communism have had on the Polish economy and environment, the effects of which can be seen today. More expensive forms of energy, the fear of becoming dependent on gas supplies from Russia and job losses in the mining industry are just some of the reasons why Poland's dependence on coal looks set to continue. The economy is the fastest growing in Europe and government ministers are understandably reluctant to do anything, which may slow down this growth.
However, recently there have been protests by environmentalists such as when Greenpeace activists protested from the roof of the economy ministry in Warsaw in protest at the two-day international coal and climate summit, which took place during the second week of COP 19. The slogan on the Polish flag hanging down from the roof said - 'Who rules Poland? Coal industry or the people?' In Kraków, one of Poland's largest cities, there have also been protests after the city was named third in a list of countries with the worst air pollution in Europe. Following protests with a demand for change, the local government has responded by passing a law banning the burning of coal from September 1st 2018.
Some people argue the question is not just the burning of coal but how it is used. They argue that with modern filters, coal can be used as an effective fuel, which doesn't harm people's health. Energy power stations can be fitted with carbon capture and storage (CSS) to reduce carbon emissions. With the European Union putting great pressure on Poland to reduce its carbon emissions and its citizens also becoming more aware of the great problem of air pollution, it is a great issue that will continue to literally blacken the country's image until cleaner forms of energy production are implemented.
Written by:
Anna Maciejowska
PUBLISHED: Jun 9th 2017