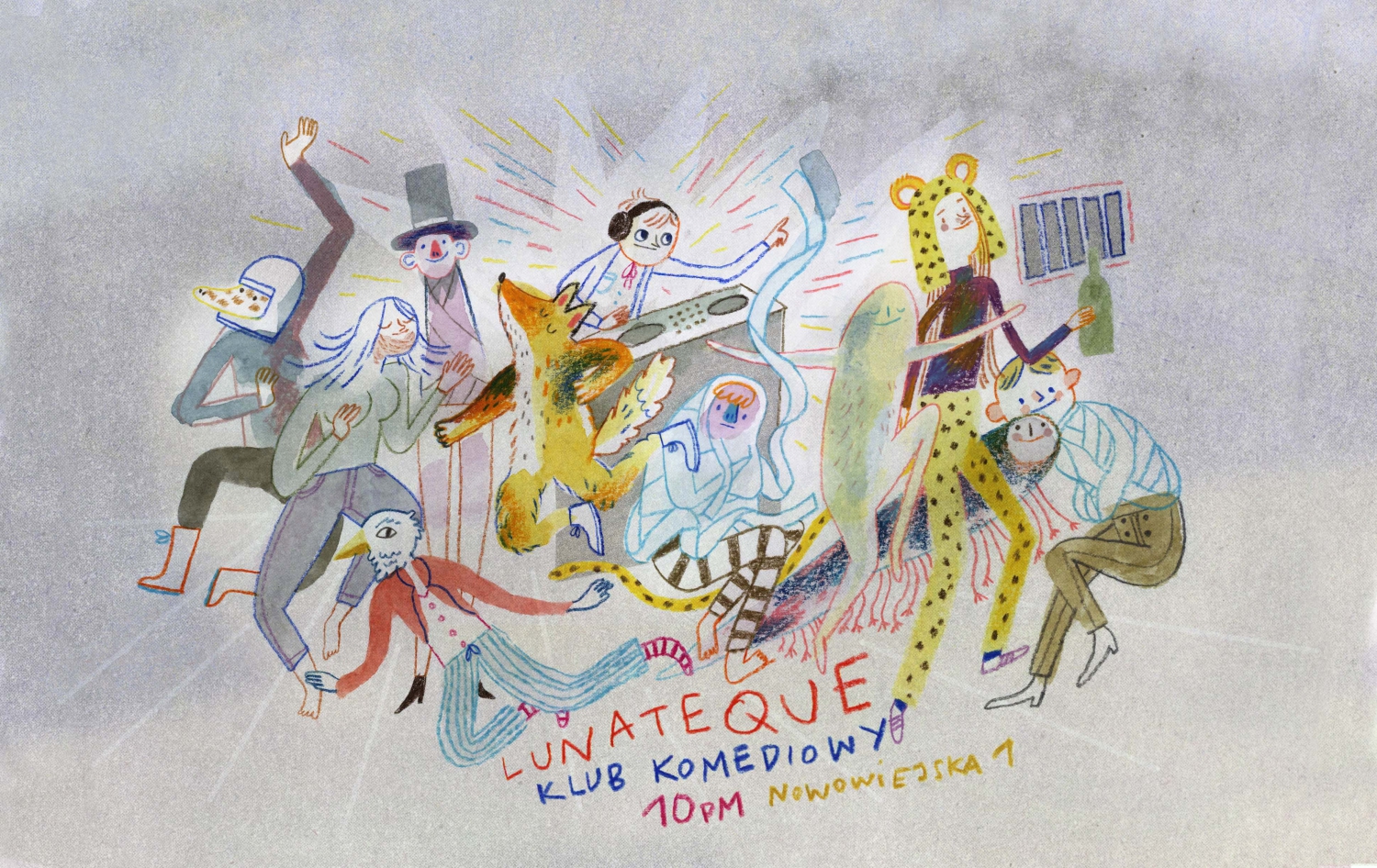 Lunateque
warsaw
Sat May 27th 2017 to Sun May 28th 2017 at 22:00 until 03:00
---
Warsaw
,

ul. Nowowiejska 1

,

Warsaw

,

Mazowieckie
https://www.myguidewarsaw.com/events/lunateque
VISIT WEBSITE
Event Details

Lunateque looms upon Warsaw; flailing fast and free from its Loon-esque librations!

Shining down upon Klub Komediowy, the DJ night inspired by the Moon's gravitational influence over the syncronous rotation of limbs and its luminous effect on sanity, will feature:

- Slam Poetry (from Daedalus Chaos: https://www.facebook.com/DaedalusChaos/?fref=ts)

- Lunateque DJs playing an ecclectic range of music to suit the therapeutic needs of all manner of flailing Loons. This includes, but isn't limited to, lashings of the flail-soothing liniment 'Brit-Pop / Rock' (and its intravenously injected Indie offshoots...), an unction of New Wave followed by ECT shocks of Electro Pop and regular doses of Punk, Ska, Northern Soul, Glam Rock and whatever else does the trick.

- Dress Code: Adventurous Loons can exhibit beast-like Onesies (to express their feral temperament) or even drape themselves in purlieu appropriate Jester raiment, whereas those who prefer uninhibited flailing can dress in Casual attire.

- Win the much coveted 'Loonatunic', a garment of flail restriction for those who brandish their limbs in a reckless yet rythmical manner.

- Free Entry.