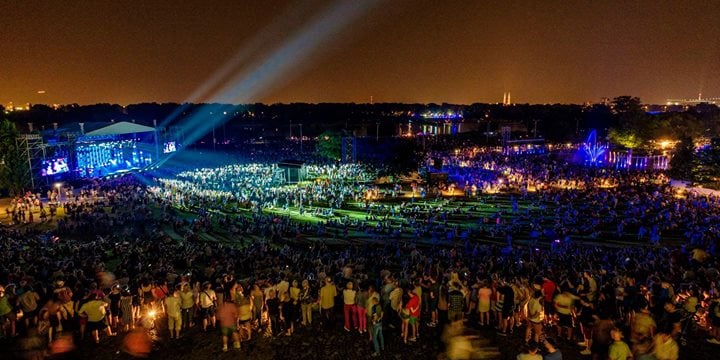 Event Details
Garlands over Vistula is a family picnic inspired by the Slavic tradition of celebrating the Kupala Night (Midsummer night), during which in the times of yore, among joyful celebrations, dances and divination, the girls were floating wreaths of flowers with lit candles on the rivers ("wianki" literally means "wreaths")
The Warsaw Gardland over Vistula tries to combine the tradition with the modernity – the event is tied to the ancient midsummer rites devoted to the elements of water and fire (which, according to old beliefs, had a cleansing power), but bears the form of contemporary happenings.
Currently, floating wreaths became an event matching the Guinness record breaking, and striking the fire turned into a breathtaking pyrotechnical show by the best Polish and foreign specialist groups.
The program of the picnic is dominated by recreation and entertainment. There is a strong representation of traditional Polish folk art and cuisine. The event also gives a promotional opportunity to young musical bands; one of the pivotal points of the evening is the Garlands Star Gala – a concert of artists of worldwide and countrywide fame.