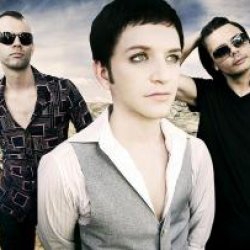 Event Details
Placebo are an English rock band who currently consist of Brian Molko and Stefan Olsdal. The band originate from London.
Placebo founders Brian Molko and Stefan Olsdal happened to attend the same school, yet only met in London in 1994 when they happened to both be at Kensington Tube Station. The duo originally started their career as Ashtray Heart, Robert Schultzberg joined the band later that year and Placebo was born, named ironically due to the trend of naming bands after drugs at the time. The self titled debut album came a couple of years later and charted at number five in the UK, and still remains their highest position to date. Despite inter-band disputes and Schultzberg eventually deciding to leave the band, they achieved moderate success with the debut album and their promotional tour took them across Europe and the US and included an opening spot for David Bowie on his Outsiders Tour.
The following two albums both charted in the top ten in the UK and spawned a string of UK hits yet by the third release, they found the UK media resistant to the promotion of Placebo due to the air of pretension that was associated with lead singer Molko. Placebo played a one off gig in 2003 at Wembley arena which saw a guest appearance by The Cure frontman Robert Smith who performed a cover of 'Boys Don't Cry' with the band.
Placebo had a unique way of crossing impossible genres in a time where the British music industry was ruled by Brit Pop and Garage. Their music has been described goth rock, post punk, electro rock, grunge and college rock to name a few. They have taken inspiration from a range of artists including Echo & The Bunnymen, Nirvana, Joy Division and Pixies. They are still touring their large discography of music that they describe as 'for outsiders, by outsiders'.