Fridays
Warsaw
Grills Steaks and Burgers American Sport and Entertainment
TGI FRIDAYS ™ is a restaurant with authentic American food and delicious drinks. You can find exciting flavors such as our famous dishes from the grill with the original Jack Daniel's® sauce, giant ribs, specially selected for Fridays ™ beef steaks, juicy burgers, hand-made desserts.
Guess what is most wanted in our menu... Buffalo Wings, Potato Skins, Nachos, Baby Back Ribs, Chicken Fingers and... Brownie Obsession™ -chosen and loved around the world. Try it!
We invite our guests to our new interior, full of new energy, freshness and unique flavors flowing from the new menus and drinks. Our bartenders will delight you with innovative drinks, both alcoholic and non-alcoholic beverages. For lovers of old fashioned drinks we still make legendary Fridays ™ drinks.
Fridays™ bartenders must memorize over 100 concoctions to keep pace with our newest recipe book. Your only challenge is choosing!
See you in Fridays ™ - 'In here, it's always Friday®.

Download our application here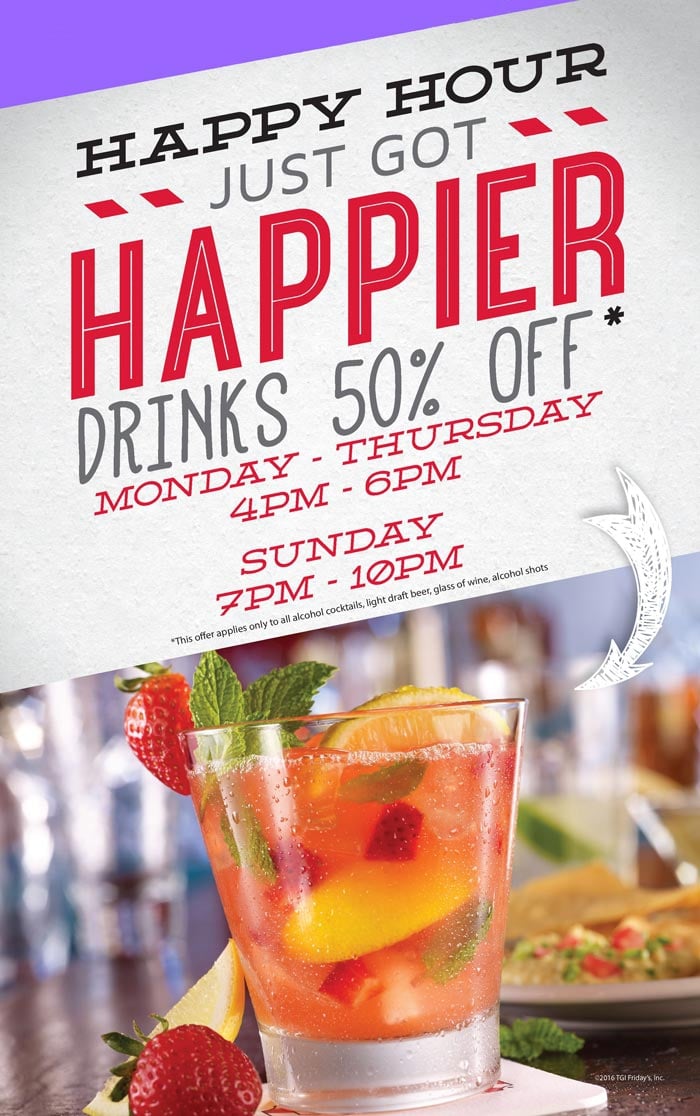 Ask the waiter for details.